September 23rd, 2007
With all this hype about Halo3, it seems to me that for anyone who doesn't own a XBox360 yet, or won't be getting Halo3 immediately, the entire advertising campaign must be a bit like this: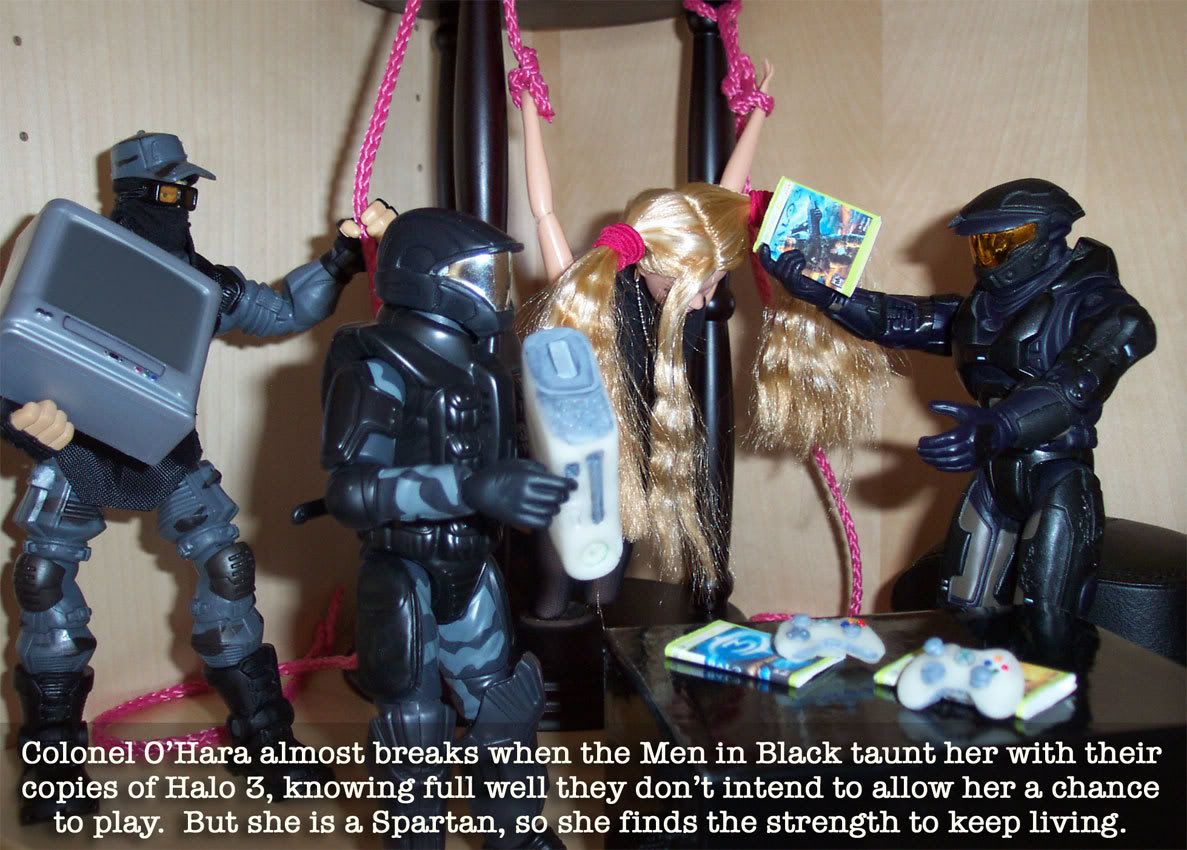 (Awww… the cutest little 360 & controllers EVER! I found this air-dry ceramic modelling clay and I couldn't control myself! But I digress…)
Anyway, I have taken a LOT of HAFT photos, I THINK enough to keep me going through next week. So if you are someone who doesn't have a 360, or won't be going out and getting the game at 12:01 am on Tuesday morning, and just can't bear to hear people crow about how great it is blah blah blah, rest assured that you can still come to my journal and watch Halo Action Figure Theater and not get any Halo 3 spoilers and I won't torture you about the game. I will, however, retain the right to use the teeny tiny sixth scale 360 controllers and console I made for use in the comic. They're so cute!